The RAM 1500 Badlander is a special edition or custom package for the RAM 1500 truck, often crafted by aftermarket companies like Tuscany Motor Co. Custom Perf These specialized trucks are typically designed with off-road and rugged capabilities in mind and come equipped with various unique features and modifications. The RAM 1500 Badlander takes the base RAM 1500 platform and adds a range of aesthetic, performance, and functional enhancements that cater to off-road enthusiasts or those looking for a more unique and aggressive appearance.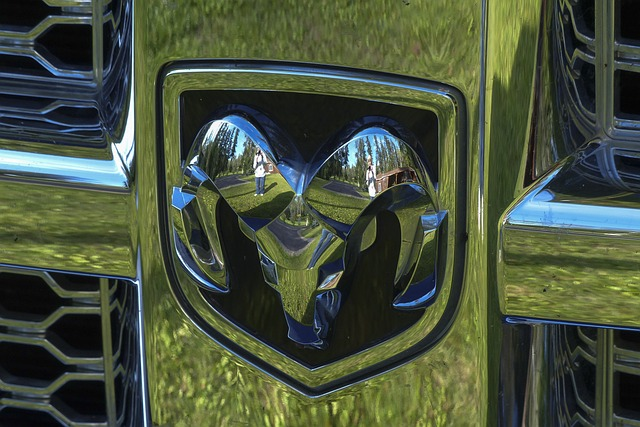 Here's an overview of what you might typically find on a RAM 1500 Badlander:
RAM Badlander Performance features
The RAM Badlander is a custom package typically created by aftermarket specialists like Tuscany Motor Co. It's designed to enhance the RAM truck's appearance and performance, particularly for off-road driving. The exact features can vary, but here are some common performance-related features and upgrades you might find on a RAM Badlander such as an electronic stability control system, roll stability control, and other various custom performance upgrades.: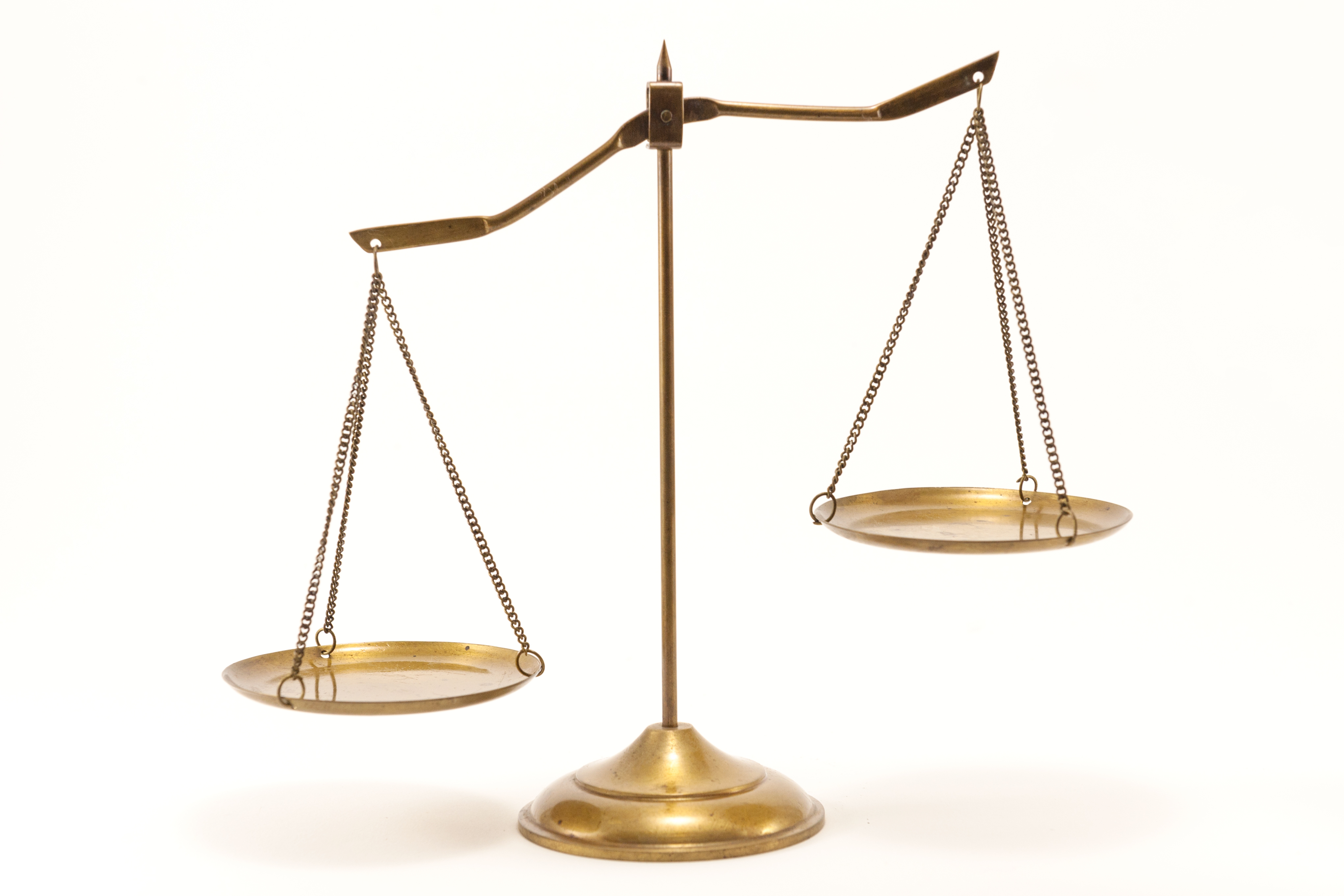 Suspension Upgrades:
Lift Kit: A suspension lift to increase ground clearance, improving off-road ability and allowing for larger tires.
Performance Shocks: Upgraded shock absorbers to handle rough terrain more effectively, enhancing ride comfort and control.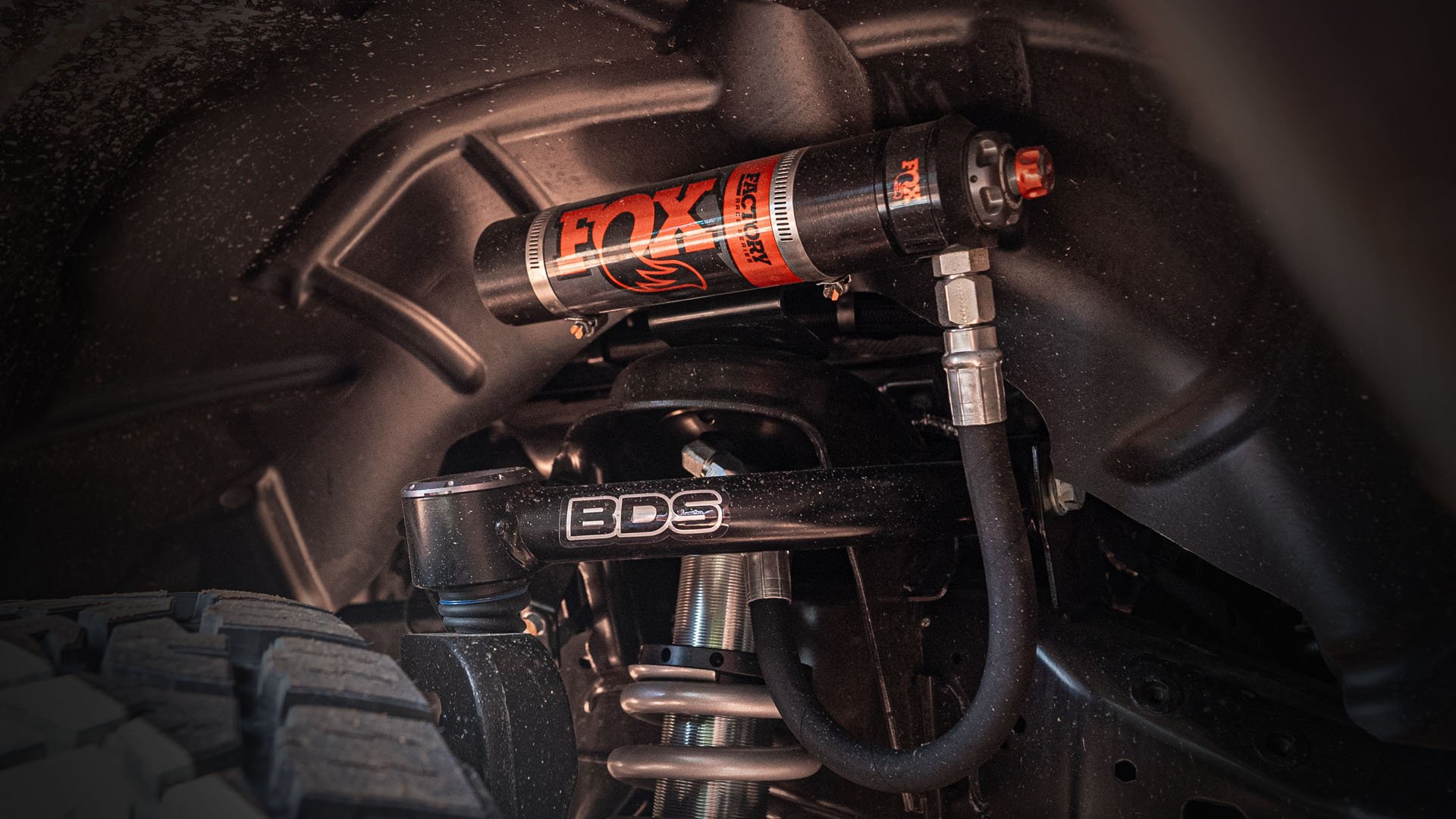 Engine and Exhaust:
Performance Exhaust System: Some Badlander packages may include a performance-tuned exhaust system, providing an aggressive sound and potentially boosting horsepower and torque.
Cold Air Intake: An upgraded air intake system may be added to enhance the engine's breathing, contributing to improved performance.
Engine Tuning: Depending on the specific package, there may be options for engine tuning or other enhancements to increase horsepower and torque.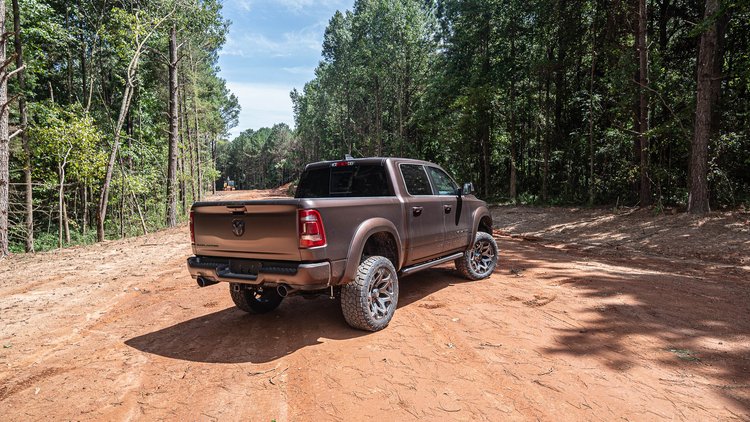 Wheels and Tires:
Oversized Off-Road Tires: Larger, more aggressive tires designed for off-road traction and durability.
Custom Wheels: Specialized wheel designs that may be chosen for both aesthetic appeal and off-road performance.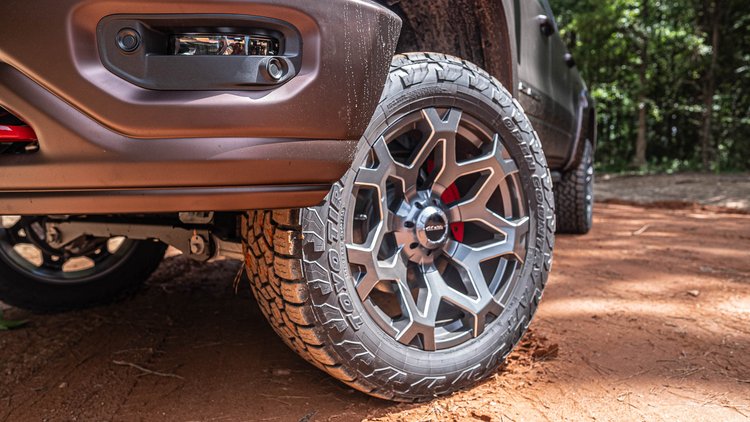 Braking System:
Upgraded Brakes: Some Badlander packages might include larger or more performance-oriented brake components for improved stopping power and control, such as power adjustable pedals, especially important with the added weight and larger wheels.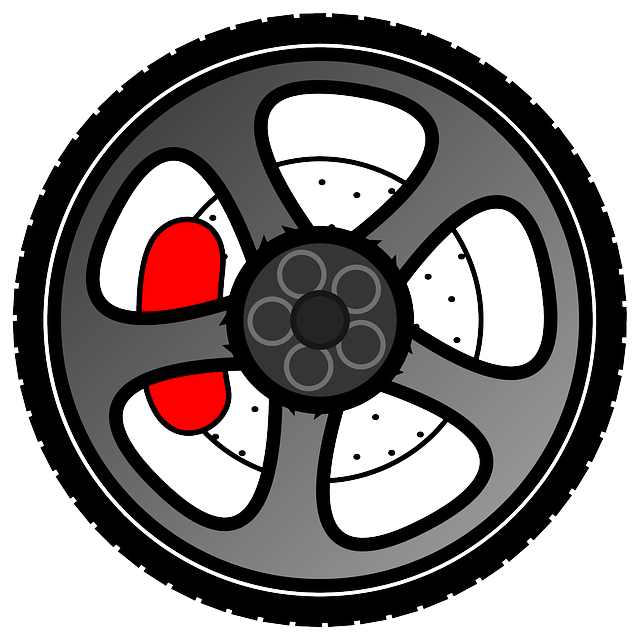 Other Performance Features:
Skid Plates: Protection for vital underbody components when off-roading, ensuring durability and reliability.
Electronic Locking Differentials: These could be added to enhance off-road traction and driveline traction control, allowing the truck to navigate more challenging terrains.
RAM 1500 Badlander Exterior Features
The RAM 1500 Badlander edition, often customized by aftermarket specialists like Tuscany Motor Co., showcases a series of exterior features designed to enhance both the aesthetic and functional aspects of the truck. Here are some of the typical exterior features and upgrades that may be found on a RAM 1500 Badlander:
1. Body and Design:
Custom Hood: A unique hood design often with functional vents or scoops, enhancing the aggressive look.
Fender Flares: Wider and more pronounced fender flares to accommodate larger off-road tires.
Badlander Badging: Distinctive Badlander logos and badging, creating a unique visual identity.
2. Suspension and Wheels:
Suspension Lift: A lift kit that raises the body, increasing ground clearance for off-road capability.
Custom Wheels: Specialized wheel designs tailored to the Badlander theme.
Oversized Off-Road Tires: Larger, aggressive tires designed for improved traction on rough terrain.
3. Lighting:
Custom LED Lighting: Upgraded LED headlights, fog lights, exterior mirrors courtesy lamps, body color exterior mirrors, illuminated vanity mirrors, or even light bars for improved visibility, particularly during off-road adventures.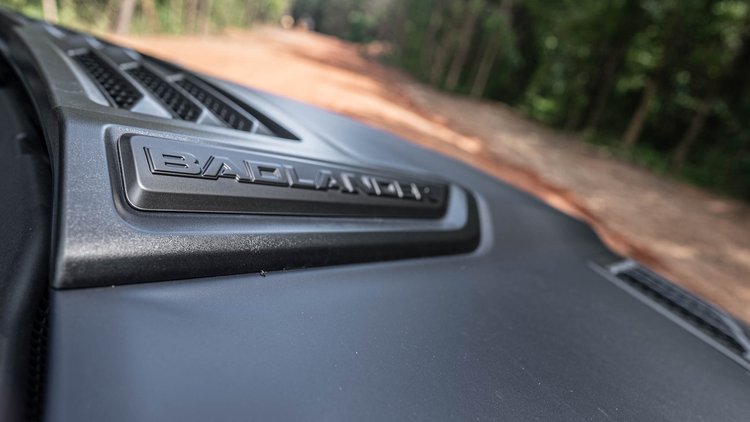 4. Protection and Utility:
Front and Rear Bumpers: Heavy-duty custom body color rear bumper and front bumpers, possibly including integrated winch mounts or other off-road accessories.
Skid Plates: Protective plates under the vehicle to shield vital components from rocks and rough terrain.
Running Boards or Side Steps: Custom-designed running boards or side steps to aid in entry and exit and enhance the rugged look.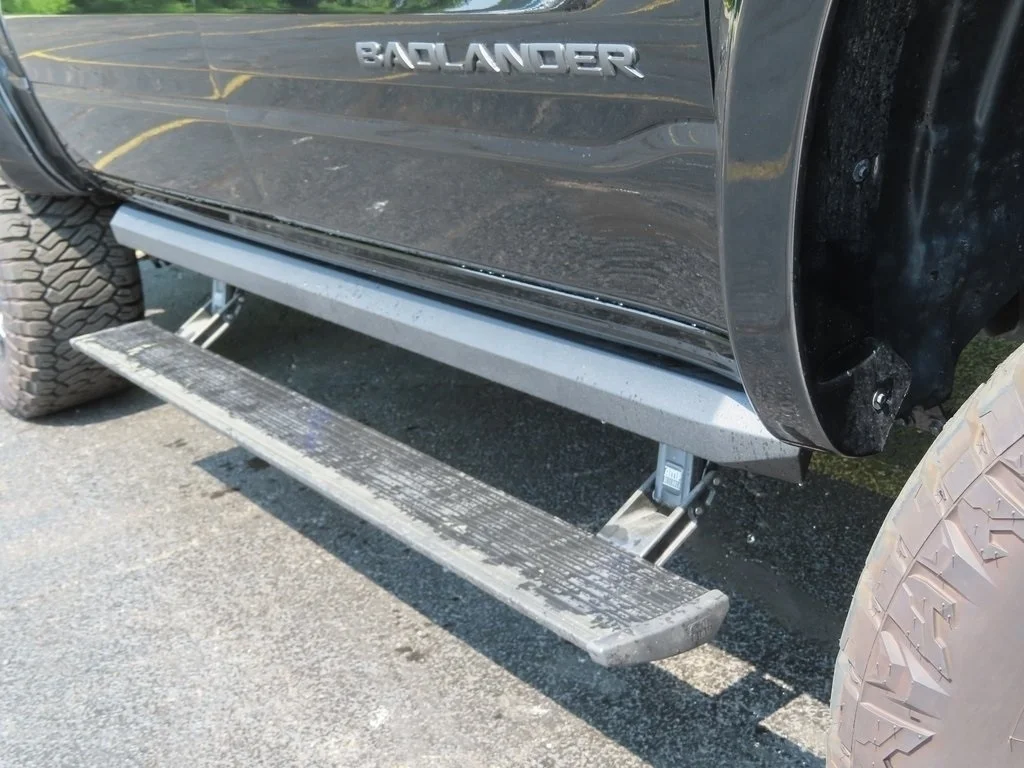 5. Exhaust:
Performance Exhaust Tips: Dual or specially designed exhaust tips that not only look great but may be part of a broader performance exhaust system.
6. Paint and Finish:
Custom Paint Options: There might be special paint colors or finishes exclusive to the Badlander edition, such as a color matched ram emblem, along with unique graphics or decals.
7. Bed Features:
Bedliner: A protective bedliner to safeguard the truck bed from scratches and damage.
Tonneau Cover: Optional covers to secure and protect cargo in the bed.
RAM 1500 Badlander Interior Features
The RAM 1500 Badlander edition typically comes with a range of custom interior features, reflecting its unique character and performance orientation. Here's what you might find inside a RAM 1500 Badlander, although the exact specifications can vary depending on the customizer, model year, and chosen options:
1. Seating:
Custom Leather Seating: Often includes unique stitching, embroidering, leather door inserts signature or Badlander logos to match the exterior theme.
Heated and Ventilated Seats: Available as an option for added comfort.
Power Adjustable Seats: For customizable comfort and ease of use, passenger seat mounted.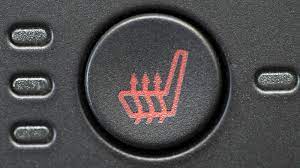 2. Technology and Infotainment:
Upgraded Sound System: May include a premium sound system for enhanced audio experience.
Advanced Infotainment System: Including a large touchscreen with navigation, Apple CarPlay, Android Auto, and possibly other connectivity features.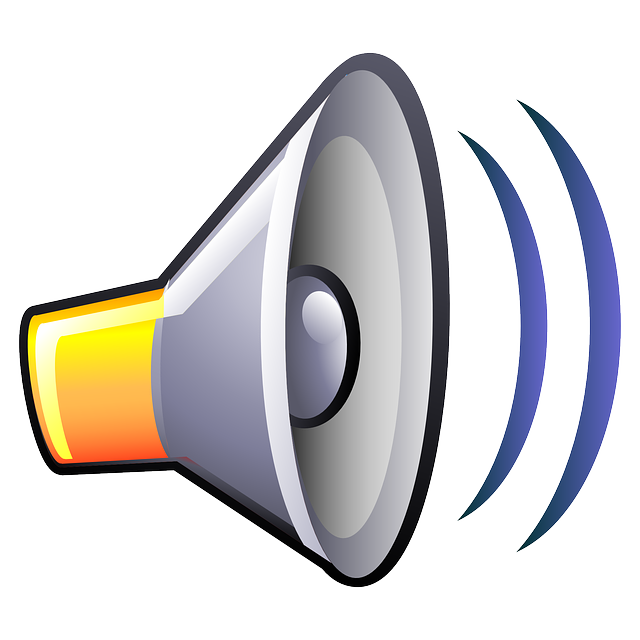 3. Interior Styling:
Custom Floor Mats: Specialized floor mats with Badlander branding.
Accent Trims: Custom interior trims, possibly matching the exterior color or other design elements of the Badlander edition.
Badlander Gauges: Customized instrument cluster gauges that may include special colors or Badlander logos.
4. Convenience Features:
Automatic Climate Control: Multi-zone automatic climate control for personalized comfort.
Remote Start: Allowing you to start the vehicle remotely, which can be particularly useful in extreme weather conditions.
Adjustable Pedals: May be available for enhanced driving comfort and customization.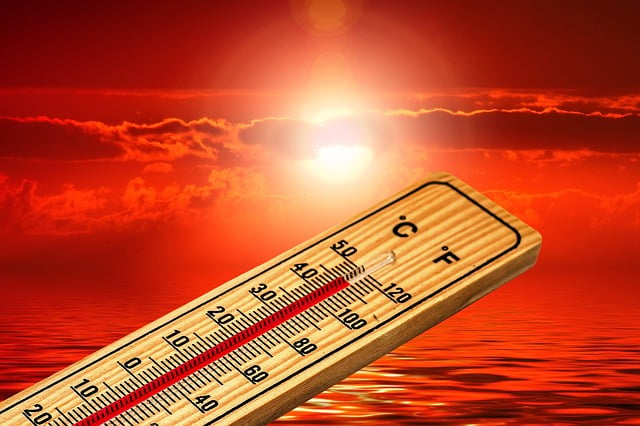 5. Storage and Utility:
Custom Storage Solutions: May include special storage compartments, organizers, rear door bins, or other convenience features tailored to the truck's performance and off-road orientation.
6. Safety:
Rearview Camera: For easier parking and maneuvering.
Advanced Safety Features: Depending on the base model and options, may include features like adaptive cruise control, blind-spot monitoring, dual stage driver airbags, passenger front airbags, and more.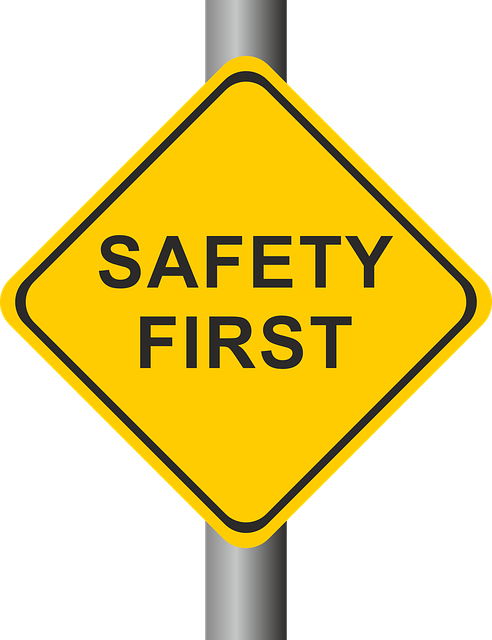 RAM 1500 Badlander Price, and Value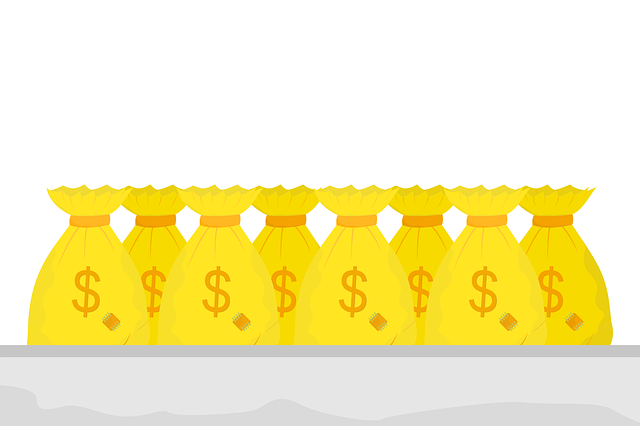 The price and value of the RAM 1500 Badlander can vary significantly based on the underlying RAM 1500 model chosen, the specific customization package, optional add-ons, whether it is a crew cab or not and the dealer's pricing. Here's a general overview of the factors that can affect the price and value of the RAM 1500 Badlander:
Base Model Selection:
The RAM 1500 Badlander can be built on various trim levels of the RAM 1500. The choice of base model, such as Tradesman, Big Horn, or Laramie, will significantly influence the starting price.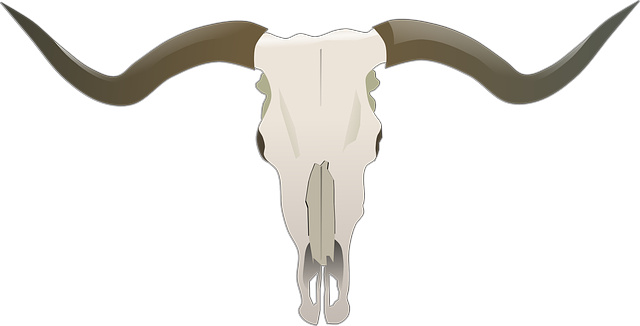 Customization Package:
The Badlander package itself includes various exterior and interior upgrades, performance enhancements, and unique styling elements. The extent and nature of these modifications can lead to different price levels.
Optional Features:
Adding optional equipment or further customization, such as specific off-road accessories, premium interior materials, or advanced technology features, will increase the price.
Geographic Location:
Prices can vary by region due to factors such as local taxes, dealer fees, and market demand.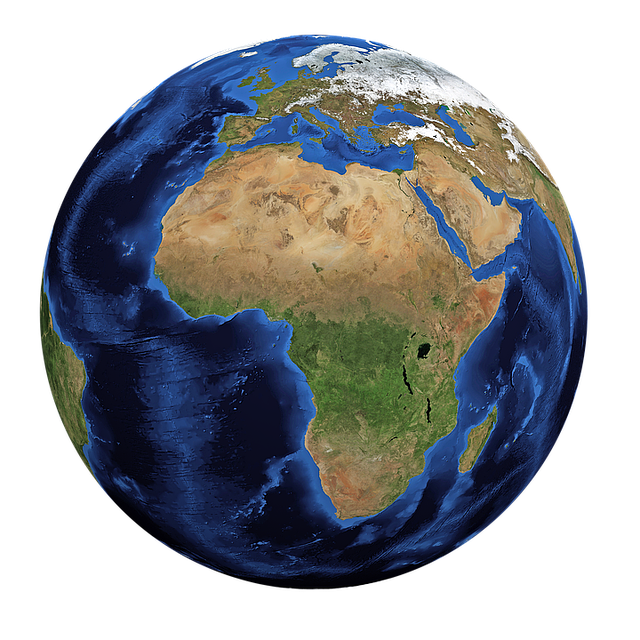 Availability:
Since the Badlander is a specialized edition, availability may be limited, and that can also influence pricing.
New vs. Used:
A new RAM 1500 Badlander will command a premium price, but you may find used or pre-owned options at a reduced cost. Keep in mind that the condition, mileage, and specific features will influence the price of a used vehicle.
General Price Range:
The specific pricing for the RAM 1500 Badlander can vary widely. It might start in the range of $60,000 to $70,000 or higher, depending on all the factors mentioned above. This is above the base price of a standard RAM 1500 due to the extensive modifications and upgrades included in the Badlander package.
Value Considerations:
The RAM 1500 Badlander offers a unique blend of performance, off-road capability, and distinctive styling. For those seeking a standout truck with enhanced off-road prowess and a custom appearance, the Badlander edition may represent a valuable investment.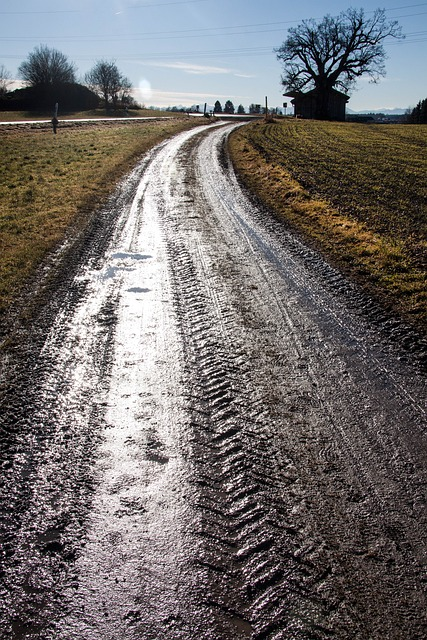 RAM 1500 Badlander Aluminum Rear Wheel Material
The RAM 1500 Badlander typically features custom wheels as part of its unique styling and off-road capability. These wheels may very well be constructed from aluminum, as this material is commonly used in the automotive industry for its combination of strength, weight savings, and corrosion resistance.
Aluminum wheels are favored in many applications, including performance and off-road vehicles, because of the following advantages:
Weight Savings: Aluminum is lighter than traditional steel, reducing unsprung weight, which can lead to improvements in handling, acceleration, and fuel efficiency.
Strength: Modern aluminum alloys can provide excellent strength, making them suitable for the demands of off-road driving.
Corrosion Resistance: Aluminum is more resistant to corrosion compared to steel, which can be particularly beneficial in challenging environments, such as off-roading where wheels may be exposed to mud, water, and other elements.
Styling: Aluminum allows for a wide range of finishes and designs, enabling customization and a distinctive appearance.
Heat Dissipation: Aluminum spare wheel material dissipates heat more efficiently, which can be beneficial in reducing brake fade in demanding driving conditions.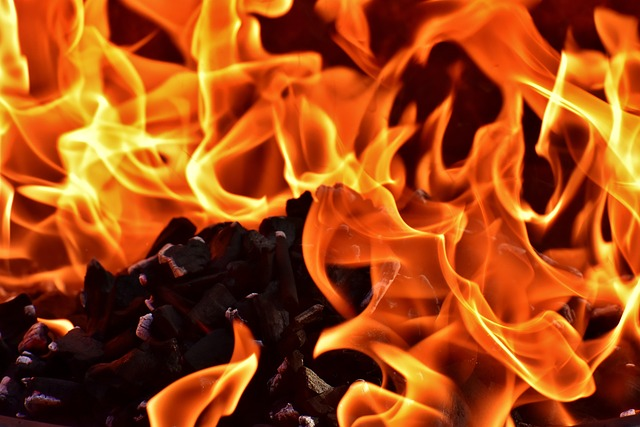 RAM 1500 Badlander Safety and Driver Assistance Features
The RAM 1500 Badlander typically builds on the safety and driver assistance features available on the base RAM 1500 model, incorporating additional elements that might be part of the custom package. Here's an overview of the kind of safety and driver assistance features you might expect to find:
Standard Safety Features (Base Model Dependent):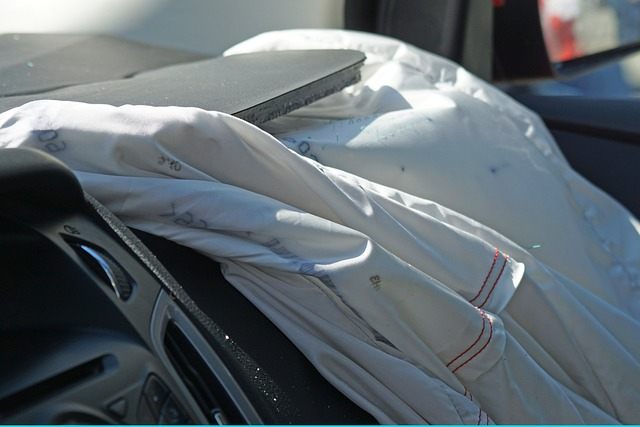 Airbags: Comprehensive airbag system, including front, side, and curtain airbags.
Electronic Stability Control: Helps maintain steering wheel controls of the vehicle during challenging driving conditions.
Anti-Lock Braking System (ABS): Prevents the wheels from locking up during heavy braking.
Tire Pressure Monitoring System: Alerts the driver to low tire pressure.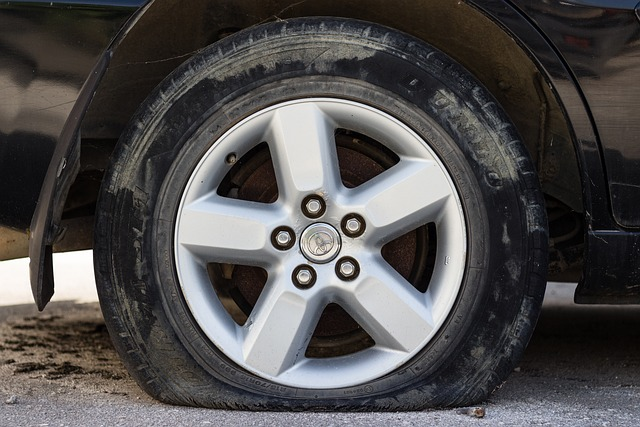 Advanced Driver Assistance (May Vary by Model and Options):
Adaptive Cruise Control: Adjusts speed to maintain a set distance from the vehicle in front.
Lane Departure Warning with Lane Keep Assist: Helps keep the vehicle within its lane.
Blind-Spot Monitoring and Rear Cross-Path Detection: Monitors the vehicle's blind spots and alerts the driver to potential obstacles.
Forward Collision Warning with Active Braking: Warns of a potential collision and can apply the brakes if necessary.
Rearview Camera with Parking Assistance: Provides a clear view of the area behind the vehicle and may include dynamic guidelines for easier parking.
Trailer Sway Control: Enhances stability when towing a trailer.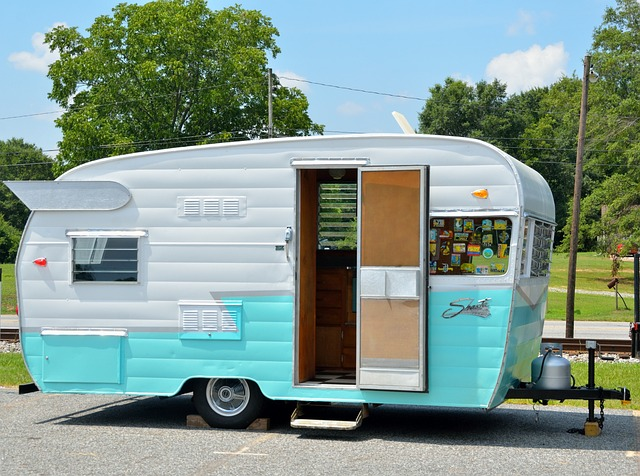 Badlander Specific Features:
Upgraded Lighting: The Badlander package might include custom LED lighting, improving visibility during nighttime driving and off-road excursions.
Off-Road Oriented Features: Skid plates and other protective elements may contribute to the vehicle's safety during off-road adventures.
Optional Add-Ons:
Some safety and driver assistance features may be offered as options, allowing buyers to customize the Badlander edition to their preferences.
Conclusion:
The RAM 1500 Badlander offers a range of safety and driver assistance features designed to enhance both on-road and off-road driving experiences. The specific features will depend on the underlying RAM 1500 model chosen, the Badlander package details, and any optional add-ons selected.
Who makes the RAM 1500 Badlander?
The RAM 1500 Badlander is a customized version of the standard RAM 1500 truck. RAM Trucks is a brand of Stellantis, formerly part of Fiat Chrysler Automobiles (FCA), which manufactures the base RAM 1500 model.
The Badlander edition typically involves a range of customizations, such as performance upgrades, aesthetic enhancements, and off-road features. These modifications may be carried out by specialized aftermarket companies or customization shops that have partnered with RAM dealerships.
One known company involved in creating custom RAM trucks like the Badlander edition is Tuscany Motor Co. They have been known to collaborate with RAM and other automakers to produce special edition and customized vehicles, adding unique styling, performance features, and off-road capabilities.
How much towing capacity does a RAM 1500 Badlander have?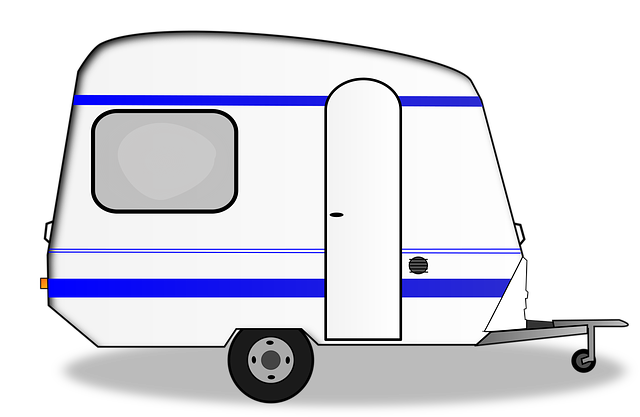 The towing capacity of a RAM 1500 Badlander would be largely dependent on the specific engine, drivetrain, and other equipment chosen such as red painted tow hooks, as well as the modifications included in the Badlander package.
The standard RAM 1500, depending on the configuration, can have a towing capacity ranging from around 6,000 to over 12,000 pounds. Factors influencing this include:
Engine Type: Different engines offer varying levels of power and torque, significantly affecting towing capacity.
Transmission: The type of transmission and gear ratios can also influence towing ability.
Axle Ratio: Different rear axle ratios can affect both towing capacity and fuel efficiency.
Suspension and Chassis Upgrades: Modifications to the suspension or other structural components may either increase or decrease towing capacity, depending on how they're implemented.
Towing Package: Some versions of the RAM 1500 may come with a specialized towing package that includes features like enhanced cooling, trailer sway control, and other elements designed to optimize towing.
The Badlander edition, with its focus on off-road performance and styling, might include modifications that could affect the towing capacity. Suspension changes, wheel and tire selections, and other modifications might alter the towing characteristics of the base model.
How many miles per gallon does a RAM 1500 Badlander get?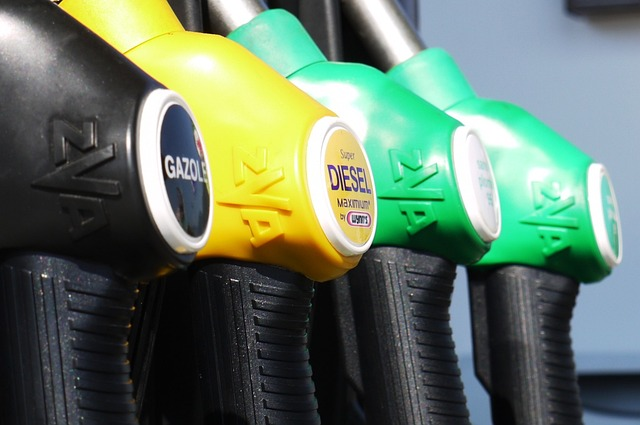 The fuel efficiency of a RAM 1500 Badlander can vary widely based on several factors, such as the engine type, drivetrain configuration, and specific modifications that are part of the Badlander package. As a general rule it is generally around 15 City MPG and 21 Highway MPG
As the Badlander is a customized version of the standard RAM 1500, it's essential to consider the base model's fuel economy and how the modifications might affect it.
Here are some general factors that might influence the fuel efficiency of a RAM 1500 Badlander:
Engine Choice: Different engines offer varying fuel economy, with smaller or more efficient engines generally providing better miles per gallon (MPG).
Drivetrain Configuration: 4x4 versions might consume more fuel compared to 4x2 due to the additional drivetrain components.
Tire and Suspension Modifications: The Badlander's off-road-oriented tires and suspension lift may decrease aerodynamics and increase rolling resistance, potentially reducing fuel efficiency.
Weight: Additional equipment and customizations could add weight to the vehicle, which might negatively impact fuel economy.
Driving Habits and Conditions: Aggressive driving, heavy towing, or extensive off-road use could also reduce MPG.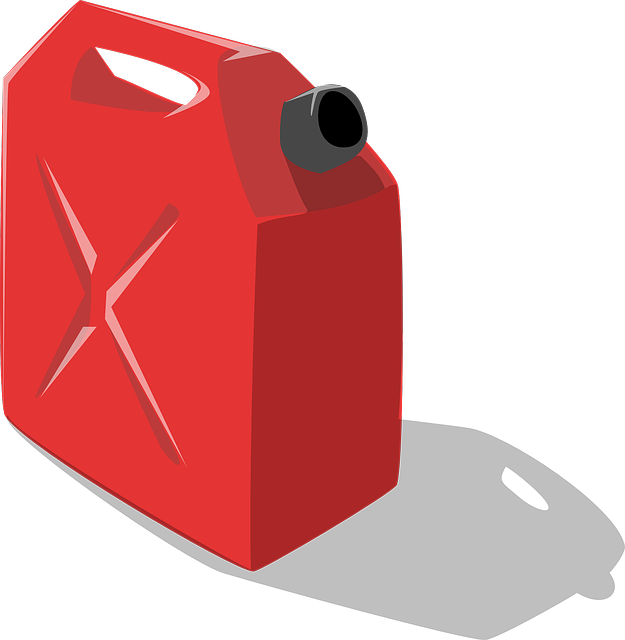 RAM 1500 Badlander Steering Wheel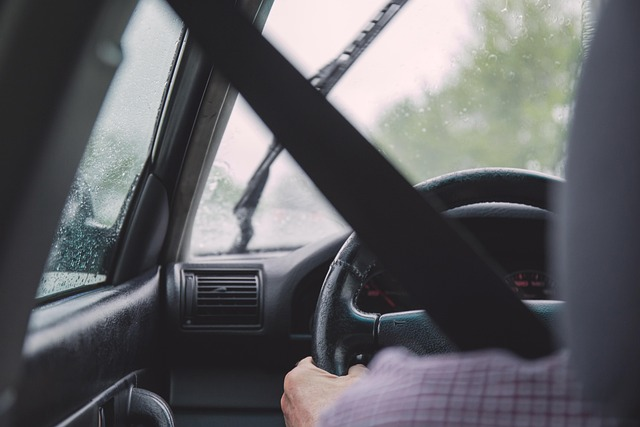 The RAM 1500 Badlander's steering wheel, like other elements of the vehicle, might be customized or carry over from the base model of the RAM 1500. Here's what you might expect:
Standard Features:
Ergonomic Design: The steering wheel in a RAM 1500, including the Badlander edition, is designed for comfort and control, often with a contoured grip.
Integrated Controls: Many RAM 1500 steering wheels include controls for things like audio, cruise control, and voice commands, allowing the driver to manage key functions without taking their hands off the wheel.
Adjustable: Expect features like tilt and telescoping adjustments to help drivers find the most comfortable and effective driving position.
Potential Badlander Customizations:
Custom Stitching or Badging: The Badlander edition might include unique touches to the steering wheel, such as specialized stitching, color accents, or Badlander logos.
Material Upgrades: Depending on the trim level and customization options, the steering wheel might be wrapped in premium materials like leather.
Heated Steering Wheel: Some higher-end versions of the RAM 1500 offer a heated steering wheel, and this feature could be included or available as an option on the Badlander.
The RAM 1500 Badlander's steering wheel is likely to blend functional and aesthetic features, providing a comfortable and controlled driving experience with touches that align with the Badlander's distinctive style.